United We Dance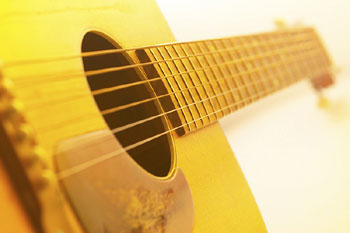 Byline: Chris Gill

"DJs are international now," says Christopher Lawrence. "I'd like to end the UK versus U.S. rivalry that the press has made up. There is no competition. A good DJ is a good DJ just like a good record is a good record. DJs from a certain country or region may bring a special style that's influenced by wherever they're from, but, overall, dance music is a worldwide movement. We're all uniting."

For years, the dance-music press has fanned the flames of an imaginary rivalry between the U.S. and UK progressive-house and trance scenes. When England's superstar DJs such as Paul Oakenfold, Sasha and John Digweed started gigging frequently in the United States, the press portrayed it as a new British invasion. Writers remarked that British DJs were coming to these shores to educate Americans like missionaries trying to convert savages.

But the fact is, the American "savages" were already saved. American DJs such as Lawrence, Deep Dish, Sandra Collins and Taylor were already playing trance and progressive-house sets at clubs and massive raves all over the country long before the Brits set their sights on America. Those who created the rivalry often failed to mention that many American artists, most notably BT, helped progressive dance-music styles achieve popularity in Europe in the first place.

Perhaps it was that when dance music emerged from the underground to the mainstream in Europe, trance and progressive house were the dominant styles there. American house and techno DJs weren't subject to similar scrutiny as American trance and progressive-house DJs because of the deep and undeniable roots of house and techno in American soil. Unlike house and techno, progressive house and trance were less of an American export and more of a concurrent global development. In fact, progressive house and trance may be some of the first truly international musical styles.

Judging by the increasing worldwide popularity of Lawrence and relative newcomer D:Fuse, the state of trance is indeed united. Recently, Lawrence headlined the God's Kitchen tour in Australia and New Zealand, was inducted into British superclub Cream's Superstar DJ Hall of Fame and was voted one of the top 50 DJs in the world by the readers of DJ magazine. He's also played gigs in China, Japan, Korea, Mexico, Brazil and Peru. D:Fuse has headlined in the United Kingdom at God's Kitchen, Creation and Slinky as well as at gigs in Scotland, Switzerland and Mexico and has been hailed as a "name to look out for" by Britain's Ministry magazine.

Sharing an enthusiastic love for the music, Austin, Texas, native D:Fuse and Los Angeles resident Christopher Lawrence exemplify the diversity of today's progressive-house scene. In acknowledgement of this unity, Lawrence named his latest Moonshine mix CD Around the World (2002), and D:Fuse titled his debut V2 Records release People (2002). Remix brought D:Fuse and Lawrence together to discuss this global phenomenon from an American perspective.

You have both done well on an international level. What distinguishes American DJs?

Christopher Lawrence: American DJs are used to playing larger one-off events, whereas the scene in the UK and Europe is more club-dominated. When you play at large venues where there are 2,000 to 20,000 people, your music takes on a different character than what you'd play in a more intimate club. To keep that number of people interested, you've got to play a tougher, more up-front sound. That shaped the development of our progressive trance sound. When we travel, we bring along a sound that is quite distinct.

D:Fuse: I've done a lot of gigs in the UK, and I see DJs playing it safe over there because they have built-in crowds. In the UK, crowds seem to be ready to go off the second they walk in the door. In the U.S., you really have to work hard to keep a floor and to get people to dance. That makes you play a lot more aggressive tunes. It makes me pinpoint the vibe quicker because I have to. You're going to see a lot more DJs from the U.S. become real players in the world market because we're out there working the crowd all the time.

Lawrence: There is such diversity here. North America is huge; England is the size of California. You can play a few gigs there in a weekend, and everybody in the country has heard you, so they know what to expect. In America, you can play a different city every night for 50 weeks and still not lap yourself. Each region has its own style. In the South, you have a breaks influence; New York is more house-oriented. As a DJ in America, you have to adapt and feel the floor. You can't just walk in and play your set. We can take that knowledge wherever we go.

Is there a difference between American and European producers?

D:Fuse: The UK guys just have it. When it comes to progressive music, I find myself playing a lot more imports than U.S. records. The engineers over there are so ahead of the game. It's probably because the scene over there is more established - people have grown up on electronic music. European producers are making money, and labels there have really good distribution, so they're selling a lot of records.

Lawrence: Electronic music is part of the main culture in Europe. Tracks go into the charts over there and get radio play. Producers over there work in professional studios, while most electronic music here is produced in home studios. There's something to be said about recording in a studio with a $200,000 mixer instead of working at home on a $2,000 mixer. But American artists are equally creative.

What is it going to take to kick the American scene up to the next level?

Lawrence: MTV support would be the best. Regular programming devoted to electronic music would help tremendously. There's definitely an audience for it. Hundreds of thousands of people go out to hear this music every weekend. You have fantastic producers. American promoters put on some of the best events in the world. We have some of the best DJs in the world, but culturally it's still underground.

D:Fuse: In the UK, you have Radio 1 - you've got Pete Tong every Friday night, and you can hear so much amazing music. It's so wired in all the time. Over here, XM Satellite just launched a dance-music station called The Move, which is nationwide. The U.S. needs an entire station devoted to dance music. There are a lot of great independent stations and shows, but if XM takes off, it could really give the scene a shot in the arm.

What can DJs or producers do to help the dance-music scene evolve?

D:Fuse: Dance music needs to become a live phenomenon. DJ culture is cool, but sometimes I wonder if people are losing interest. I'd like to see a lot more live, on-the-fly production while people are spinning records. I'm bringing a Roland HandSonic to my shows now. I just tap along with some of the tracks, and the crowd really reacts to it. I could see incorporating even more live production into sets.

Lawrence: I always like what Metallica did. They just went for the full orchestra! So I'm working on a symphony, and I'm going to have an orchestra come along with me!

You're going to see more music with energy on the dance floor. That deep progressive sound kind of killed it. It's great for background music, but it doesn't work on the dance floor. People are going out to have a good time. The deep progressive sound was a natural progression because everybody, myself included, got a bit frustrated with that over-the-top, commercial, cheesy trance sound that came around two years ago. Everybody thought that was really bad, so they distanced themselves from it. The music had to go somewhere, so it went deeper, but it went to the extreme. It's coming back around, and you're hearing interesting sounds and melodies again.

D:Fuse: Every music has its place. A lot of DJs got the wrong impression and thought that they had to run as far away from trance as they could. As a result, a lot of them lost the plot and forgot what the floor might want to hear. Deep progressive is cool - I touch on it in every set that I play, but I don't play four hours of it. We're going to see a lot more musical songs with melodies creeping back in. I want every song to take you on a journey and have a beginning, middle and end, not just lay flat and lead into another record. I don't want to make any apologies for any record that I play.

When describing Christopher Lawrence, dance-music magazines have called him everything from "progressive-house pioneer" to "superstar DJ." Even mainstream publications such as Spin magazine and the Los Angeles Times have praised his talents.