Trilogy a music and poetry CD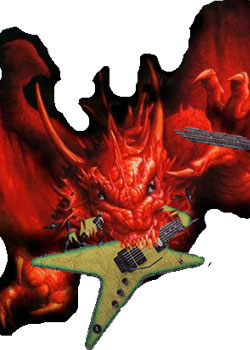 His stories cut to the very depths of the everyday tragic human soul.
Each track ... provides a mindscape panoramic view of how the broken cogs on the cosmic wheel still rock and reel with the rest of the world."
Those broken cogs and that cosmic wheel rock and reel to amazing effect in Trilogy. Pointer's words are spoken, chanted, and sung, accompanied by Michael Panasuk's musical production. The result is an impressive blending of music and voice.
Track One, "The Blue Handed Man", is spoken and sung to blues guitar, harmonica, and bongos. Street Corner Carson--The Blue Handed Man--is a war veteran, one of our forgotten heroes, forced to ride through life in the back of the bus:
... blue handed man lost his arm in the war he couldn't strum his guitar ... Pointer chronicles Carson's musical abilities in words, with background music that brings deeper meaning to the legend of a warrior who lost his identity in the aftermath of war.
Track Two, "The Town Drunk", is haunting and seductive in its picture of a man ignored and forgotten by the world:
No clean clothes broken nose ... Never has one man's Social Security check done so much to help the local economy. ... He supports ten bars on SSI. ... Has reached the pint of no return. Despite the troubling subject matter, Pointer skillfully captures the essence of broken lives in this surprisingly sweet ballad. The musical production on this track was particularly effective.
Track Three, "It Wasn't My Night" gains its power from Pointer's whimsical and ironic delivery. The musical backing on this one is brilliantly conceived as Pointer interviews men in prison. Indian drums and trilling pipes segue to a driving jazz back beat and finally to rock and roll guitar as Pointer speaks, chants, and sings his message.
David Pointer effectively champions the downtrodden in this CD. Michael Panasuk's music adds power to Pointer's words in subtle ways. Neither words nor music can be adequately conveyed in a review. Trilogy should be listened to, and often, for listeners to fully appreciate its message.