Mfs summer music guide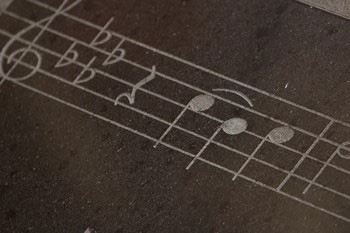 Many people discount the Dave Matthews Band as a bunch of patchouli-sniffing hippies, when in reality it's a band of five brilliant musicians who put on a live show with musical chemistry few bands can rival. Nothing completes a summer like a quick run to the beer tent and the hot dog stand, enjoying the feel and smell of a freshly cut amphitheater lawn while listening to the Dave Matthews Band with your friends.
2| Band: Foo Fighters Album: In Your Honor
Is there anyone who embodies the word cool more than Dave Grohl? His drumming on the Nirvana records ushered him in as the closest Thing to John Bonham since the Zeppelin drummer's passing. His lyrics can get 20,000 people angrily chanting or teary-eyed with just one pluck of a guitar string. More important, Dave Grohl, living rock-n-roll legend, goes about his life like any self-respecting college senior does= a few beers and some rock music in the afternoon and then three screenings in a row of Napoleon Dynamite. The band's fifth album is a double-disc set--one rock and one acoustic--that will make your flippin' neck hair stand at attention. Sweet!OK, I'm white. OK, I'm very white. I'm so white, they use my stomach to white-balance the studio cameras. That said, whenever 50 comes by TRL, he goes out of his way to stop and ask me how I'm doing and what I'm working on. This summer, you won't find a better club-anthem CD. I'm not recommending this CD because he's a nice guy; I'm recommending it because it will make you look cool. Trust me.
4| Artist: Howie Day Album: Stop All the World Now
When I first started at MTV, I saw Howie Day play in a church cathedral. I met him after the gig, and we talked about how we were wearing the exact same pants. It was a great candid moment that was free of the fluff conversation most musicians spew. I didn't think much of Howie when I first saw him walk onstage. Then he started a beat against his guitar and looped it with a foot pedal. Then a sprinkle of bass guitar underneath and he looped that as well. Before I knew it, Howie had assembled a full band out of his foot pedals--and then he dismantled it piece by piece at the end of the song. A must-see concert.
5 Band: The Killers Album: Hot Fuss
Las Vegas' finest! Granted, that's not saying much. given the fact that almost any night you can be subjected to Celine Dion singing the Titanic song for the 700th time or Carrot Top pulling a toilet seat out of his suitcase. Trust me when I say--The Killer s rock! They took part in TRL's Breakout Stars Week a while back and performed two extra songs for the audience, even after the cameras stopped rolling. They are opening for U2 on some dates. What's good enough for Bono is good enough for me. Go see these guys live!