It s still rock and roll to me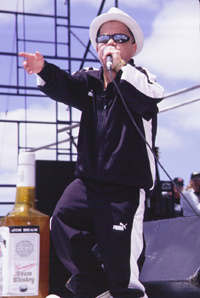 I earned my doctoral degree during the same year that Ron Denisoff launched Popular Music and Society. While I had been a record collector since 1953, and had taught college level courses in lyric analysis since 1968, I did not publish my initial music article until 1972. A decade later my first book - Images of American Society in Popular Music - was released by Nelson-Hall. Between 1984 and 1997 I produced ten more volumes, several of which were co-authored, on bibliographic music resources, thematic imagery in songs, discographic materials, and various topics of pedagogical and historical interest. Most of my books were derived from articles that have appeared in more than 40 different scholarly journals, popular magazines, and educational periodicals. Rock Music in American Popular Culture, released by the Haworth Press in 1995, features a variety of essays, book reviews, record commentaries, and reference compilations that typify my eclectic tastes in contemporary music. All of my writings stem from the conviction that modern music is a particularly revealing source of the human spirit. Poetic, profane, patriotic, pulsing, powerful, ponderous, and plagiaristic - music from the second half of the 20th century merits serious investigation. This was an essential tenet of Popular Music and Society. It remains my guiding principle today.

Since the Rock Revolution predated the appearance of Popular Music and Society by more than 15 years, the following reflections on the journeys of music fans, critics, researchers, librarians, collectors, and artists span five decades. The conclusions I've reached are tentative. My observations remain subject to change. Yet, like Robert Frost's poetic traveler, I continue to find that selections of particular topics, bands, and recordings for study tend to define one's life. No music scholar can traverse all intellectual roads, follow all methodological paths, or tread all genre highways. Choosing subjects to research becomes a self-defining activity. The ability to move beyond narrow biographical or stylistic pathways and to perceive the virtues of other wanderers is a special gift. All good editors possess it. They revel in the travels of individuals who think, conjure, perceive, analyze, and write . . . differently The value of an experimental journal like Popular Music and Society, whether under Ron Denisoff's founding leadership or Gary Burns's editorial hand, is that it encourages scholars to envision music from a diversity of perspectives. The following pages contain the ruminations of a 55-year-old teenager who is constantly reminded that Billy Joel was right. Bob Seger was, too. Although public memory may fade, rock and roll never forgets.

I

Despite HBO's video hoopla and Cleveland's commercial zeal for the Rock and Roll Hall of Fame and Museum, there will never be a mausoleum to authentically tout rock's rebellious roots. It isn't because there are no rebels left. There are plenty But the 1990s society that warmly applauds Chuck Berry, that finds Jerry Lee Lewis enchanting, that marvels at Little Richard's antics, and that idealizes Fats Domino cannot begin to comprehend the glittering magic of their vibrant personas amid the '50s pastel pop music scene. Energy, brilliance, pandemonium, experimentation, vitality, and danger lurked in the lyrics, licks, and leers from these seemingly tame, externally antique artists. I suspect their internal fires still burn. Fortunately, the music produced during their youth still belches forth over high-powered stadium speakers between innings, at half-times, or during post-game celebrations. But so much of the rock music that followed was counterfeit. So many artists lost the "feel" while searching to reproduce the "sound." Authenticity still exists, though. The rockin' flame still burns in Delbert McClinton, Jimmy Vaughan, Lee Roy Parnell, Joe Ely, Bonnie Raitt, Hank Williams, Jr., and George Thorogood But we've lost so much with the passing of Stevie Ray Vaughan, Buddy Holly, Otis Redding, Jim Croce, Jimi Hendrix, Freddy King, Mike Bloomfield, Eddie Cochran, Phil Ochs, Lonnie Mack, Danny Gatton, Bobby Darin, Albert King, John Lennon, Sam Cooke, Jackie Wilson, Marvin Gaye, Duane Allman, and Nolan Strong What might have been is tantalizing to consider So is the specter of reconstructing the spirit of the early rock era.

II

Humor has always been a staple of rock and roll. Regrettably, like adolescent rebellion, the comic nature of rock has been permitted to recede into the shadows. Along with Elvis, the early years of rock were spiced by the zaniness of disc jockeys and an array of lyrical lunatics. Screamin' Jay Hawkins bellowed "I Put a Spell on You" (1956); Nervous Norvus shouted "Ape Call" (1956) and pleaded for a "Transfusion" (1956); and Buchanan and Goodman provided a free ride on a "Flying Saucer" (1956). Whether enjoying "The Ubangi Stomp" (1956) with Warren Smith or being "Stranded in the Jungle" (1956) with the Jayhawks, listeners were aware that the flaky spirit of Spike Jones had survived past the '40s.

I'm always pleased to discover a new Pinkard and Bowden CD. Though occasionally profane, their irreverence toward contemporary social and political idiocy reminds me of the satirical roles played by Tom Lehrer and others. The mindless banter of Homer and Jethro, the marvelous situation comedy of Ray Stevens, the bizarre wordplay of Sheb Wooley, and the thousands of little-known-and-less-heralded answer song performers constituted the funny bone of modern music's mechanical monster. "Weird Al" Yankovic still makes money the old-fashioned way. With his tongue in his cheek. Long live Larry Verne! May Lonnie Donegan never discover the truth about the hardening of chewing gum! Let the Big Bopper and Sam the Sham be models for propriety at the next Rock and Roll Hall of Fame induction ceremony!

III

Popular music should never be categorized. (Sorry Time-Life Music, Columbia House, BMG Music, and all other manipulative market niche merchandisers.) It deludes the variety, weakens the artistry, and (worst of all) segments listening audiences. Rhythm and blues, rock and roll, doowop, and all the magnificent musical variations of the '50s were wildly integrating forces of black and white joy. Peter Guralnick, Stanley Booth, Michael Bane, and others have lauded varying uniting elements of interracial artistry that in tandem produced classic sounds. The Beatles and the Rolling Stones readily acknowledge their roots in mixed racial artistry. But race is less important than rhythm. Fast or slow, country or pop, jazz or blues - Louis Armstrong (or Duke Ellington) expressed the universal truth. There are only two kinds of music: good and bad. Roger Rollin has added his own corollary to that judgment. In matters of aesthetic decision, only the ear of the beholder is relevant.

IV

While technological change has doomed the 45 rpm record to extinction and has made vinyl LPs objects of collectibility via garage sales, the emergence of compact disc retrospectives has increased the availability of many, many audio treasures. Time is being superseded by commercial calling. Generational gaps are filled with musical nostalgia. While my 1,800 little discs receive little attention and my LP collection gathers dust, I have gradually warmed to compact discs as reasonable replacements. The joy of discovering retrospective releases, especially flipside anthologies and answer song collections (thanks, Bear Family Records), is a heartening way to rediscover early rock gems.

V

Popular music scholarship remains a mixed bag. The demise of the critical generalist has led to conquest by the specialist. The advantage of a writer who knows an immense amount about songs, texts, artists, and history of a particular genre is the backbone of academic scholarship in traditional disciplines. For music analysts, however, it is a disaster. For rock journalists, it is even worse. Breadth of listening experience and stylistic interest undergirds the quality of analysis. Without historical understanding, each new group seems like something springing from the head of Zeus. No roots. No predecessors. No context. No distinguishing characteristics. No points of comparison or contrast. So many of the manuscripts that I review on Madonna, Michael Jackson, Bruce Springsteen, Prince, or even Elvis Presley are devoid of perspective. Even if they are well-documented, the cramped vision of fandom is stifling.