Music is my language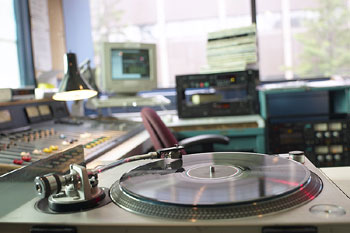 I don't remember a time when music wasn't special to me. Music, the universal language, is my passion. Piano is my forte. Communicating with people is essential. I enjoy communicating, especially through music. I love making music.

There's always music playing in our home. For my second birthday, my parents bought me a keyboard. I was entranced. I played it all the time and laughed, giggled and danced along with the music. Music was circling within my head. Finally, after persistent pleading I was given piano lessons and, at the age of 6, we got an acoustic piano. Since I began playing the piano, boom, that was it. Music became my love.

Like me, music is multicultural. I am part Hispanic and part Asian and American. I've grown up listening to a wide range of music. Although my musical training is primarily classical, in the western European tradition, I appreciate many styles of music. I have grown up surrounded by music that reflects both of my parents' backgrounds. My mother doesn't play any instruments, but she always is listening to Puerto Rican music. Its roots are rich in Spanish danzas and zazuelas, the comic Spanish operetta, but there also is a strong African and indigenous Indian tradition, which results in Salsa, Merengue and Bomba. This music has a lot of vocals and is really fun to dance to. My father prefers everything else, especially symphonic music, but on occasion he'll play traditional Asian music. When he's home, his CD player is on. When I go to a movie, I listen to the film scores to see how the music interprets the action. Wherever I go, I hear music, from ethnic to rock 'n' roll, pop, rap, blues, jazz or symphonic. Music is the thread that connects me to my heritage and leads me to explore new paths.

Learning about music has put the universe at my fingertips. It makes me feel so alive and present, yet it can take me distant places and back through time. I have learned about many interesting subjects. My two previous science projects allowed me to explore a connection with music through researching sound waves. Studying music has sharpened my ability to concentrate and focus academically. After I practice in the mornings, I feel alert, calm and composed. Music keeps me asking: who, what, when, where and why. Maybe the "how" is the reason I started writing my own compositions.

Last fall I took first place for my piano composition, "Quivering Waves." It was entered in the Music Teachers National Association, New Mexico State Composition Competition, for the elementary division. I worked on my composition for over a year. I had a melody in my head, and I needed to create an environment for it to live in. I made a lot of difficult choices about its setting. All that I knew and felt about music went into my composition. It was so exciting to perform my own music at the Student Winners' Recital.

Knowing how to play the piano and understanding music theory have enabled me to try other instruments. In January I started violin lessons, and in May I auditioned for the Albuquerque Youth Symphony. Last summer, I played my flute and my recorder in a Celtic Band class at the Albuquerque Academy. When I got home, I learned the Celtic pieces on my piano. I've also had some lessons with the clarinet, the guitar, the Cuatro (Puerto Rican ten-string guitar) and the Japanese Koto (thirteen-string zither tuned in the pentatonic scale).

Along with music, I love to dance. For me, dancing is when my body becomes an instrument. It's cross-training. In the fall of 2000, I danced as a mouse, a polichinelle and an angel in the Nutcracker ballet with the New Mexico Ballet Company and the New Mexico Symphony Orchestra. Dancing to Tchaikovsky with a live orchestra was heavenly. I've been dancing since the age of 3, and in addition to ballet I've studied point, tap, jazz, flamenco and acrobatics.

When I was in kindergarten, we went to Japan to visit my father's family. Once we returned, I asked for Japanese lessons and studied the language for about four years. That made it possible for me to speak to my cousins in Japan on the following trip. I enjoy listening to my mother speak to her mother in Spanish. Japanese and Spanish have exactly the same vowel sounds, but the arrangement is totally different. Next fall, I'll be able to study Spanish formally in school, which will please me and my grandmother. Although speaking in foreign languages is not music, for me there seems to be a relationship, by communicating in different ways, the variety of sounds and in connecting with others.

Music fascinates me. It frees my spirit. When I play the piano, I feel as though I am singing through my fingers. Playing music fills me with awe and wonder. Even though I understand the concept behind sound waves, I don't think we really understand how music truly influences us. It's like magic.

For the last three summers, I have given solo recitals for my grandparents and their friends at their senior citizen center. I know they felt happy, amazed and proud. Their enthusiasm and encouragement are important to me. Their applause makes me feel terrific and also makes me feel that my practice is worthwhile. It is intensely delightful to play the piano for an audience that is able to express the joy they feel for the music. It is equally grand to know that through my playing, I am able to create that joy.

Sometimes I think that this is my gift--that I have the ability, through music, to make people feel good. Even my friends have asked me to play the piano. They smile; I smile. Last year, just before the holidays I played Fur Elise for my ballet class. After the holidays, three people thanked my mother for my performance. They said that their children had been inspired, by my playing, to increase their own practice time. That was neat.

Music brings joy to everything. It can be a peacemaker, and it can heal. That's what happened in 1958 when Van Cliburn brought honor to our country by winning the 1st Tchaikovsky International Piano Competition in Moscow. The Russians were amazed at how beautifully he played their own music, causing them to look at all Americans in a positive way. This not only helped our national politics, but also world harmony. Van Cliburn's performance cleared the path for cultural awareness. His music opened everyone's heart, and then everyone's minds. I have heard him and seen him perform. I know firsthand how he is able to do this. Van Cliburn is someone I would like to emulate.

I plan to be a concert pianist. I can't imagine my life without music.

Playing music makes me want to be the best I can possibly be. I want to play every note in such a way that it is simply beautiful. I believe that it helps me maintain a positive attitude and strive to be better at everything I do.

I know I will continue to study the many facets of music, with its vast variety of styles and their histories. I shall listen carefully and share whatever I can. I believe that my multicultural upbringing is reflected in my music, and that I am a good representative of the meaning of diversity. When someone talks about musical heritage, I feel like I've got a lot to say and even more to give. Music is not only my language; it is a universal means for bringing people together.

Elissa Joslyn Mendez-Renk will be an eighth-grader at Albuquerque Academy in New Mexico. This essay, written in Apri12002, earned her the 2001-2002 National Association for Gifted Children (NAGC) Nicholas Green Distinguished Student Award for the state of New Mexico. Each state winner went on to the 2003 national competition, where Elissa placed third in the nation. In Apri12003 Elissa performed the Haydn Piano Concerto with the Albuquerque Philharmonic Orchestra. She is a violinist with her school orchestra and continues to study piano and voice privately.